Details
The Latest in Gaming Performance
Featuring the latest generation of processors, the Y520 sports up to a 7th Gen Intel® Core i7 CPU. With a 12-percent increase in productivity compared to previous processors and a 19-percent increase in web performance via a dedicated media engine, you can enjoy the latest in gaming performance and online gameplay.
Customize and Record With Lenovo Nerve Sense
Easily customize your settings, such as audio, active keys, cooling, and network priority – so you can focus on the game. Then, once you're in the zone, record your highlights for replaying or uploading to streaming sites. Lenovo Nerve Sense makes it effortless.
Harman Audio With Dolby Premium
With or without gaming headphones, the Legion Y520 has you covered with 2x 2W Harman speakers with Dolby Audio Premium. Dolby Audio Premium is custom-tuned to deliver premium-quality audio for all content, for truly immersive gameplay.
Core i7 Quad-Core Processor of Legion Y520:
Legion Y520 is equipped with the latest 7th Generation KabyLake Processor by Intel. This Quad Core Processor makes playing the latest and the most power hungry games, an easy task.
The improved architecture of the Processor makes it easy for you to multitask, it can efficiently handle plenty of processes at the same time without compromising on the performance.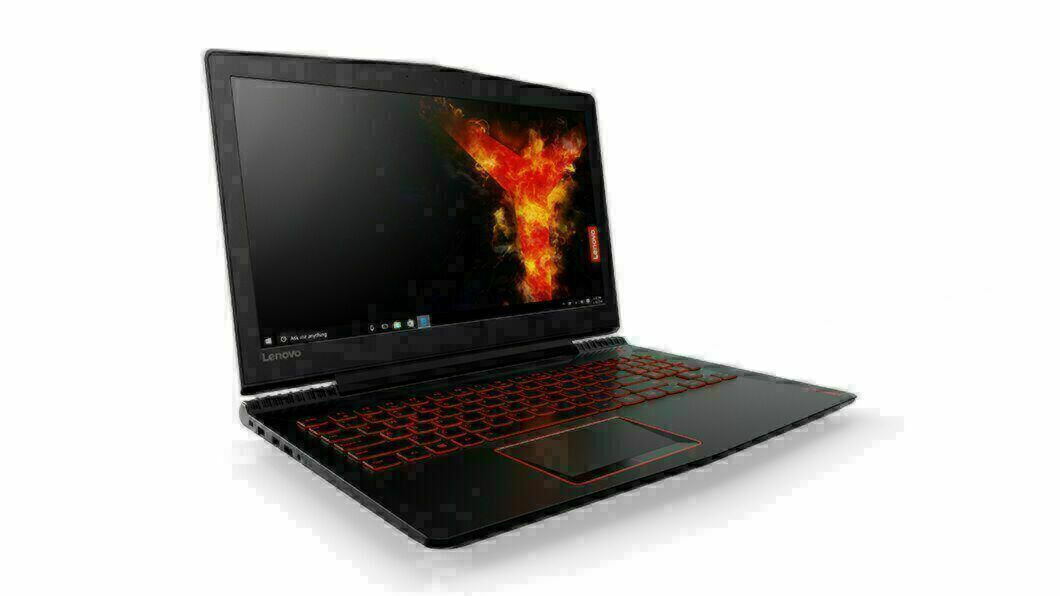 NVIDIA GeForce GTX 1050Ti:
As far as gaming goes, NVIDIA is the undisputed king in the Graphics industry, they have always delivered high quality and high powered Graphics cards, increasing the power of a system by tremendous amounts.
This gaming system by Lenovo is equipped with the GeForce GTX 1050Ti, an ideal GPU for gaming systems, providing high quality and detailed textures in your games. Latest games put almost all of their load on the GPU rather than the CPU so a strong Graphics Card like this one is an absolute necessity of a gaming laptop.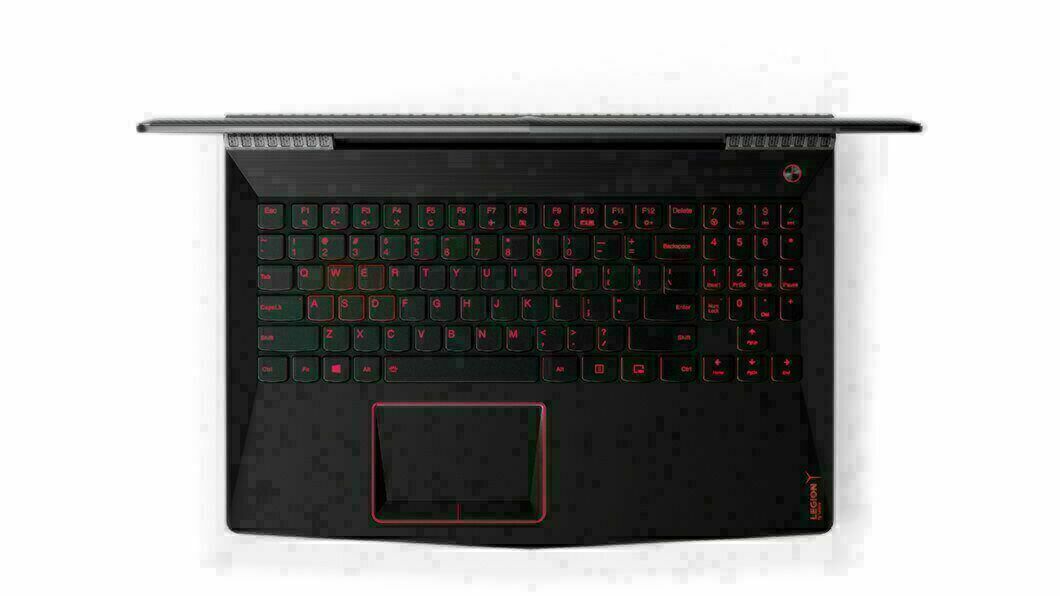 GTX 1050Ti supports high resolutions so you can easily play your games with the maximum graphics settings on, it also dissipates load from the CPU making your system heat way less, and increasing its power at the same time.
The 4GB dedicated memory ensures that all your games run smoothly and you never have to go through the dreading lad especially while playing heavy multiplayer games.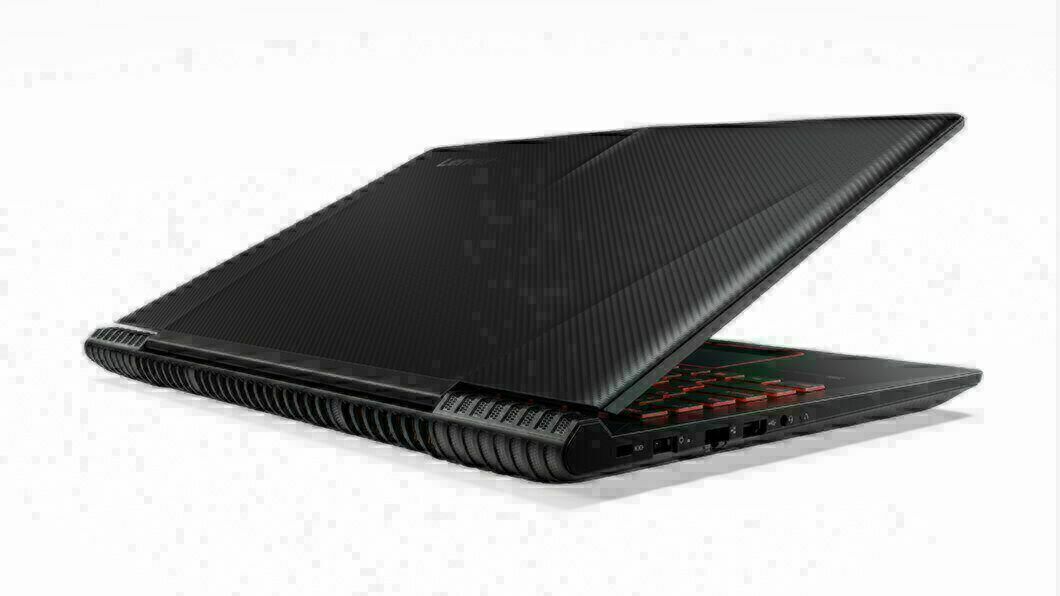 16GB RAM, 2 Terabyte Hard Drive
16GB is the standard RAM size whenever there's a talk of heavy computing work, whether it is playing games or using heavy duty designing software. Legion Y520 is equipped with fast 16GB RAM that makes your games run smoothly and also makes the day to day work that you might do on your laptop - extremely fluid.
It also has 2TeraByte Hard drive so you can easily store all of your games, and other files. Most of the latest games have heavy sizes and storing them is a problem, but not with Legion Y520, the massive 2TB Storage can handle all of your storage needs whether it is about storing your gaming files or important photos, videos etc.
Sharp Display of Lenovo Legion Y520
Games won't be very fun if the display is not on point, Lenovo Legion Y520's 15.6-inch supports full high definition display of 1080p so you can enjoy the virtual life of your games with more details and more clearly.
The screen also has glare protection so you can play your games without compromising on your eye sight. 1080p HD Display combined with the GeForce GTX Graphics Card delivers an ultimate viewing experience, whether you're playing a game or watching the latest movies.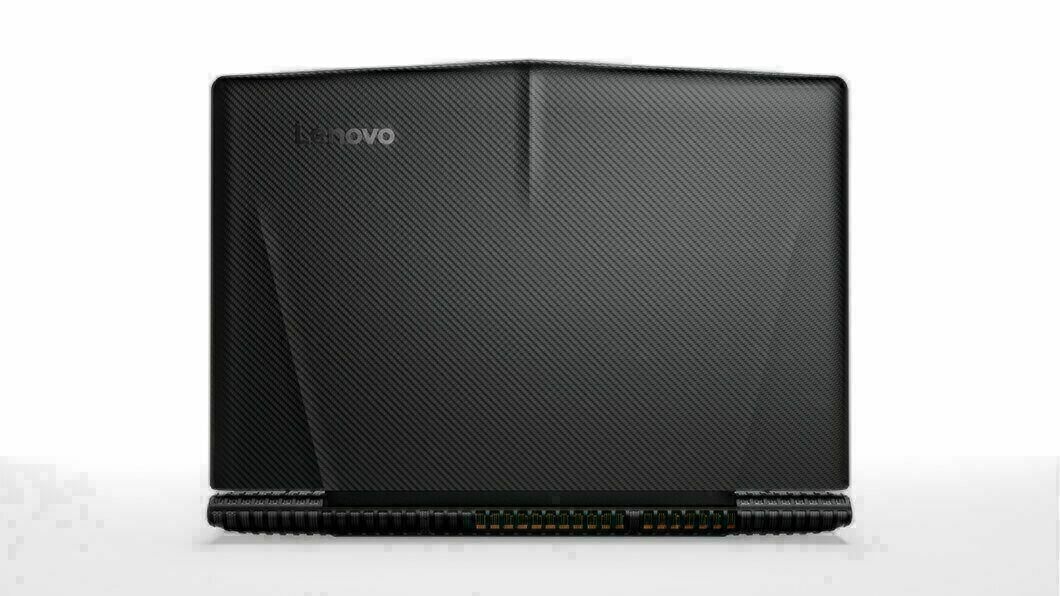 Premium Quality Speakers in Legion Y520
You won't need external speakers because the built in JBL Audio, Front facing speakers will give you a high quality, clear and loud volume. Dialogues and sound effects of your games will sound extra crisp.
Popular products with unpopular price range. Get the LENOVO LEGION Y520 , available at the biggest site of online shopping in Pakistan. Go crazy and go carting, now!
Additional Information
Purchase Protection
Yes
Specification

Processor: Intel Core i7 7700HQ 2.8GHz
Graphics: NVIDIA GeForce GTX 1050TI 4GB
Operating System: Windows 10
Memory: 16GB RAM
Storage: 2TB+256GB SSD
Display: 15.6" FHD
Wi-Fi
Bluetooth
Webcam