Details
TP-LINK Touch P5 Touch Screen Wi-Fi Gigabit Router
Telemart offers you the best TP-LINK Touch P5 Touch Screen Wi-Fi Gigabit Router price in Pakistan! What are you waiting for? Start carting and shopping only at Telemart.pk!
One-Minute Touchscreen Setup - Effortlessly set up a network and modify settings with the responsive touchscreen
Ease of Use - Manage settings, including parental controls, access policies, mode selection, and more as easy as using an app on smartphone
AC1900 Speed – Enjoy streaming 4K video and online gaming without lag on the 2.4GHz and 5GHz bands
1GHz Dual-Core Processor – Powers through multiple tasks at the same time without interruptions
Superior Coverage – Three dual band antennas with high-powered amplifiers provide up to 10,000* square feet of Wi-Fi coverage
Beamforming – Focuses Wi-Fi towards devices to form stronger connections
Multi-Purpose Design – Serves as a router, repeater, or access point, satisfying your unique needs in any situation.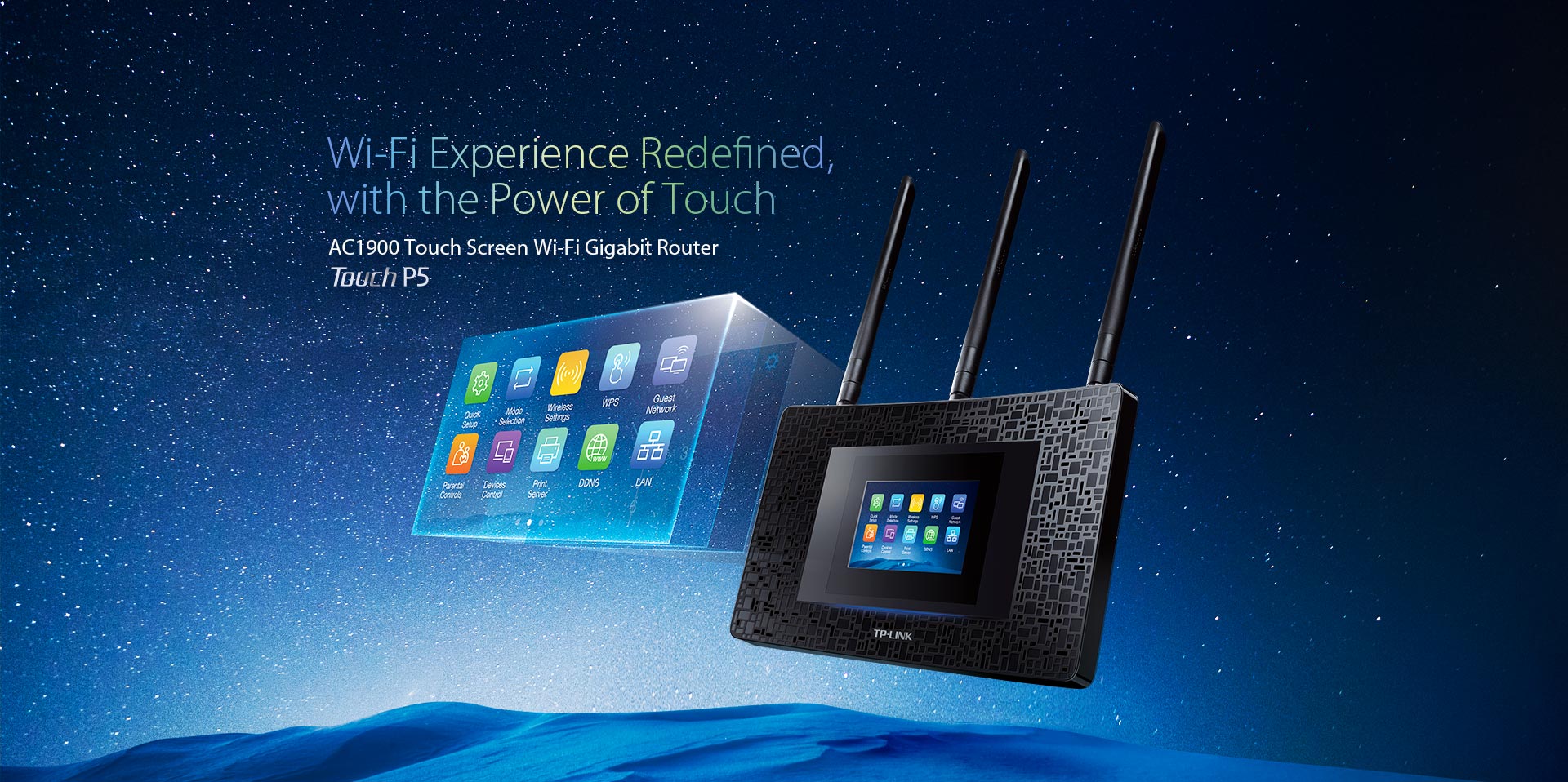 Wi-Fi at Your Fingertips
Imagine a world in which your router is as easy to use as your smartphone. The Touch P5, with its responsive touchscreen, makes this possible today. In addition to adding to the beauty of your router, the integrated touchscreen also dramatically revolutionizes the way you set up and interact with your network. Just tap, swipe, and connect. The Touch P5 - The easiest way to Wi-Fi.
One-minute touchscreen set up.
Get started with a few simple taps.
The responsive touchscreen allows you to set up your Touch P5 in just one minute, using only your fingertips and with no need for a separate PC, smartphone, or tablet. Free yourself from overly complicated network configuration.
Completely new, yet surprisingly familiar.
Wi-Fi management is easier than ever.
Forget the days of ending up lost and confused as you search through your router's advanced functions. Now you can easily access and modify almost all of your router's functions and settings with just few taps on the touchscreen. Managing your wireless network is as easy as using an app on your smartphone. From parental controls to access management to mode selection, the Touch P5 utilizes a completely familiar touchscreen experience to keep you in control.
A truly buzzworthy presence.
An elegant addition to your home.
With the dynamic guest network password displayed on the screen, your guests can enjoy easy access and you can keep your main network safe. Moreover, visitors will be impressed by the elegance and beauty of the Touch P5, which undoubtedly earns a prominent position in your home's decor.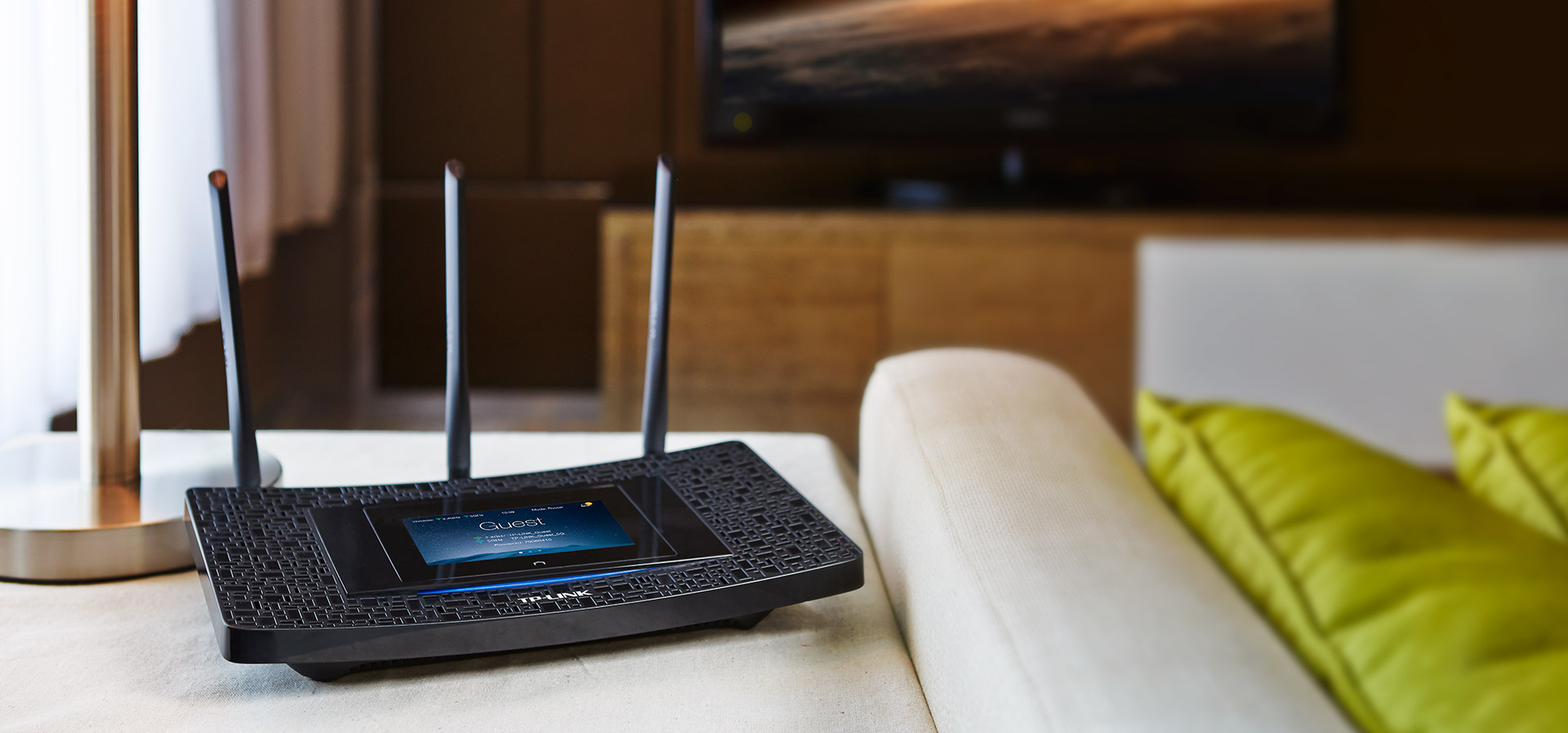 As Powerful as it is Beautiful.
Ideal for seamless streaming and online gaming.
Stream Ultra HD video without buffering, play online games without lag, download large files in a flash, and discover countless other ways for the Touch P5 to exceed your wireless expectations. Blazing fast AC Wi-Fi speeds of up to 1900Mbps ensure that everyone on your network can enjoy smooth streaming video and low-latency online gaming.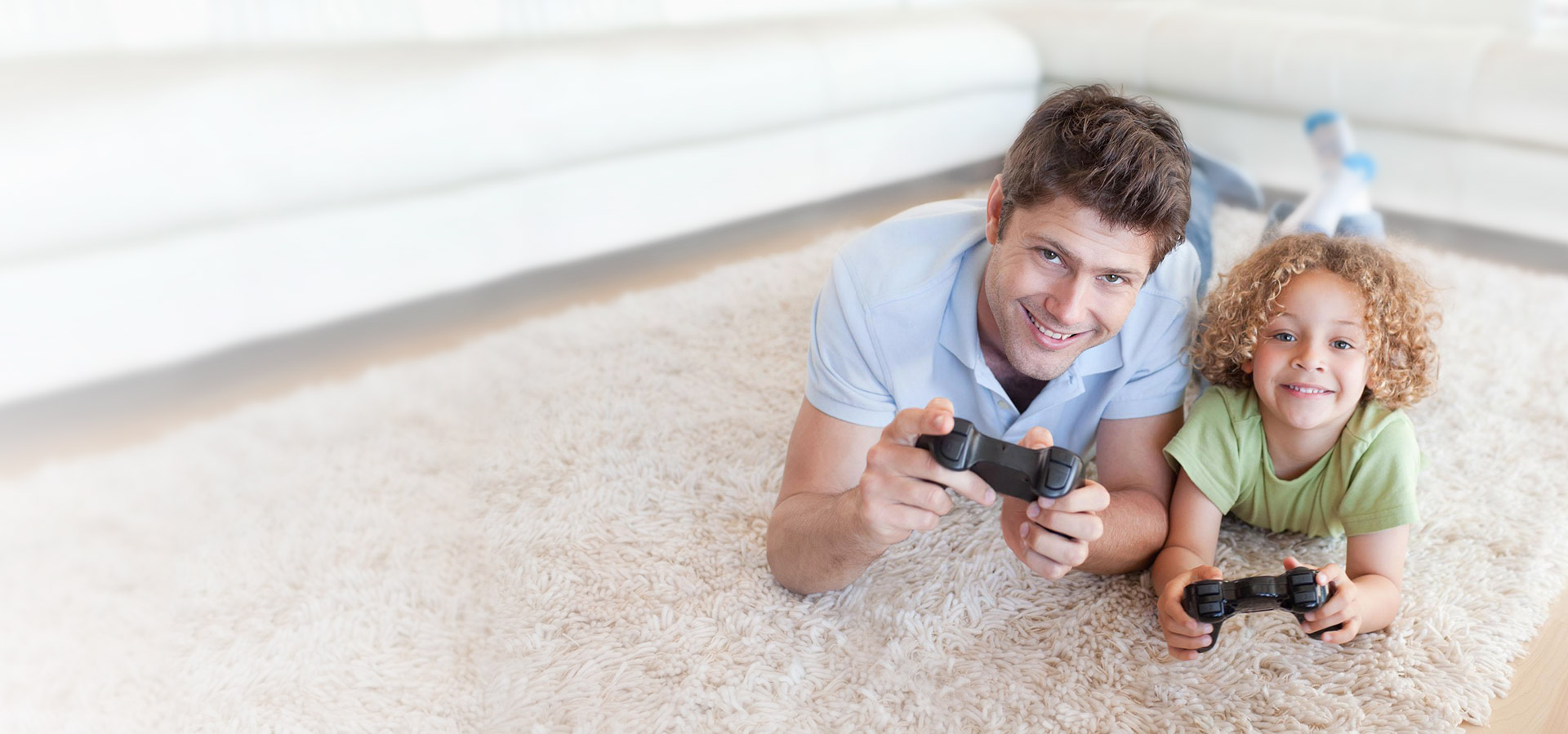 Wi-Fi where you need it. Up to 10,000* square feet of coverage.
Three dual band antennas with 700mW high-powered amplifiers allow the Touch P5 to provide up to 10,000* square feet of Wi-Fi coverage. Beamforming Technology further improves long-range stability by delivering highly targeted connections. The 1GHz dual core Broadcom processor ensures excellent performance and allows you to experience stable connections throughout your entire home.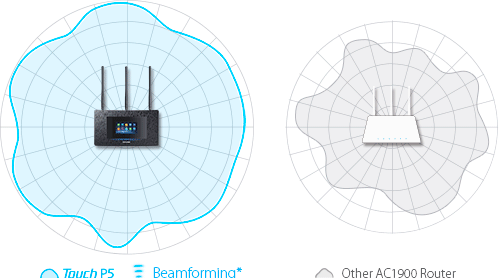 *Maximum extended Wi-Fi coverage specifications are based on performance test results. Actual Wi-Fi coverage may vary due to environmental factors and external sources of wireless interference.
A flexible, multi-purpose device.
Valuable, all-in-one functionality.
The Touch P5 effectively replaces several networking devices. It can serve as a router, repeater, or access point, satisfying your needs in any situation and giving you the freedom configure your network in any way you choose.
AC1900 Touchscreen Router
Processor




1GHz Dual Core CPU
PA


3 700mW High
Powered Amplifiers
WAN/LAN


4 Gigabit Ethernet Ports
1 Gigabit WAN Port
USB


USB 3.0 Port
USB 2.0 Port
Antennas


3 External
Antennas
Touchscreen Display

Size: 4.3"
Resolution: 480x272


The right size for an excellent view

Screen: Capacitive


Higher touch sensitivity eliminates the need for a stylus

Color: 16bit RGB,
Up to 65536 Colors


For more vivid, natural colors and a better visual experience

Panel: G + F
(Glass + Film)


Exhibits excellent light transmitting properties

Driver: Independent MCU


Ensures high sensitivity, accuracy, and stability
"Telemart is currently offering the best TP-LINK Touch P5 Touch Screen Wi-Fi Gigabit Router price in Pakistan and needless to say, you won't find a better TP-LINK Touch P5 Touch Screen Wi-Fi Gigabit Router price in the country."
Additional Information
| | |
| --- | --- |
| Purchase Protection | Yes |
| Specification | |